Looking for easy, healthy and tasty keto pork recipes? Then you are at the correct place. The slightest mention of pork does make us hungry and gets our mouth all watery. Pork has made a respectable position almost across all cuisines. So, over the years with various cultures evolving, recipes to cook pork have also evolved. Every cuisine with its own taste requirements, have experimented with pork dishes So, with varying taste, the spices added, the time taken, preparation requirements all vary.
But what remains same across all cuisines, is that every pork dish tastes remarkable in its own way. With the need to remain healthy and the ever growing concern to control weight, people have been abandoning pork. Due to its inherent nature, pork is usually not respected as a healthy food. It usually falls in the category of high fat, low carb food. With its versatile taste and low carb quality, pork is a good way to consume protein. So, if you are starting on a keto diet journey, then you can easily add pork to your menu card.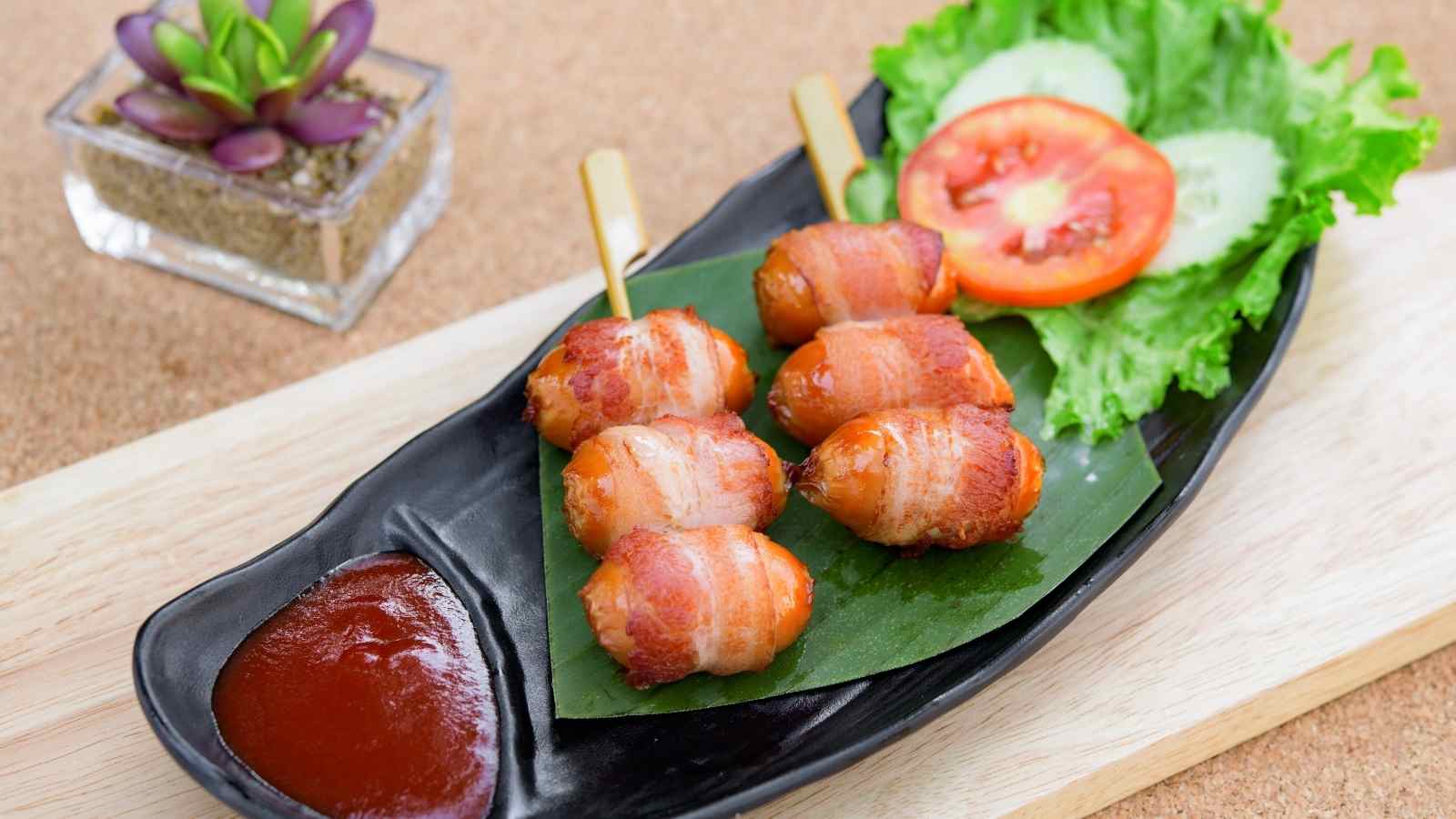 Healthy and Tasty keto pork recipes
Pork with the savory flavors tickles every non vegetarian taste bud. So, try out these amazing keto pork recipes for a healthy yet delicious pork platter.
Keto cast-iron pork chops with cacao spiced rub is one of the must try keto pork recipes
We usually do not get a big cut of meat at home these days, fearing the amount of work it requires. But this recipe will make you desire for a big cut of meat. This recipe is easy to prepare and great in taste.
Direction for making this keto pork recipe-
1) Preparing the rub for the keto pork recipe –
You need to combine the spices first. The spices will include epazote, cacao, chili powder, paprika, ground cumin seeds. Once you have all the spices, add cinnamon and cracked pepper. You need to stir the mixture until it is well combined. Once it is done, set it aside.
2) Prepping your pork chops
Once you have taken your pork chop out of refrigerator, salt it liberally on both sides and also the fat chunks. Post the salt, rub the spice all over the chops properly. After coating the pork properly, set it aside at room temperature for at least forty five minutes. This is one of the most important steps in this keto pork recipes. Along with this, you can parallelly pre heat the oven to four hundred and fifty degree Fahrenheit.
3) Cooking the pork chops for the keto pork recipe
You have to heat the oil over a medium high heat. You can use a large cast iron or any other oven proof skillet that you have for the purpose. You have to heat the oil till it starts shimmering. Once the oil starts shimmering, you need to place the prepared chops in the skillet. You need to cook on both the sides for around 2 minutes till it turns brown on both sides. This is very important to prepare the chops for further steps in keto pork recipes.
4) Roasting of chops for rich taste in your keto pork recipes
You need to transfer the pork chops from skillet to your oven. Then cook it over for around 10 to 12 minutes for rich exotic taste. Once the pork chop is done in oven, you need to remove the skillet from oven and drain the excess oil if any. You need to add butter on the top of your meat, even when it is still in skillet.
Wait for the butter to melt on your meat with the heat from your meat itself. Post the butter is done, baste the pork chops with the melted butter and pan juices. You need to leave your chops for at least 10 minutes this way. Remember to flip it once. This is very important as it helps to spread the juices adding increasing the inherent exotic taste of your keto pork recipes. Once done, cut the pork from its bones, add sea salts and serve.
This recipe serves around three hundred and six calories, with twenty one gram fat, seven gram carbs, twenty four gram protein and one gram sugar. With the perfectly balanced nutrition, this is a must try keto pork recipes.
Other than this, you can also try the following keto pork recipes.
Low-Carb Keto-Friendly Piri Piri Pork Meatballs is surely a must try keto pork recipes
Pork meat balls filled with exotic flavor will surely make your day. This also ensures a healthy and balanced nutrition intake.
Pancetta-Wrapped Pork Tenderloin is one of the most elegant keto pork recipes
Looking for a healthy upgrade of bacon? Well, you must try out this dish. With its elegance and herb-flavored rich taste, this dish will surely make a place in your keto pork recipes.
Below you can check out the best food blogger recipes that you can actually try.
More Keto Pork Recipes
#1. Keto Pork Bites By A Twisted Plate
#2. Keto Pork Chops in Parmesan Cream Sauce By Mom Foodie
#3. Instant Pot Keto Smothered Pork Chops By Beauty and the Foodie
#4. Sweet Spicy Keto Pork Belly By I Hacked Diabetes
#5. Keto Pork Lettuce Wraps By Megan Seelinger
#6. Keto Pulled Pork By The Beauticle
#7. Low Carb Parmesan Dijon Pork Chops By 730 Sage Street
#8. Keto Hungarian Pork Stew By Keto Culinary
#9. Sweet and Sour Keto Pork By Keto Connect
#10. Baked Ranch Pork Chops By Wonky Wonderful
#11. Keto Mac and Cheese with Pulled Pork By Low Carb Yum
#12. Keto Herb Crusted Pork Chops By Mom Dot
#13. Keto Rosemary Garlic Parm Pork Chops By Certainly Keto
#14. Creamy Low Carb Pork Chops By Whats in the Pan
#15. Spinach Stuffed Pork Chops By That Low Carb Life
#16. Keto Cuban Pork By Fit to Serve Group
#17. Baked Boneless Caprese Stuffed Pork Chops By Sun Kissed Kitchen
#18. Keto Pork Chops with Garlic Butter Mushrooms By Mom Secrets
#19. Pork Fried Cauliflower Rice By The Gunny Sack
#20. Low Carb Caramelized Onion Bacon Smothered Pork Chops By All Day I Dream about Food
#21. Keto Pork Rind Fried Chicken by Mainly Homemade
#22. Garlic Smothered Pork and Mushrooms By Low Carb Quick
#23. Garlic Butter Mushroom Pork Chops By Crunchy Creamy Sweet
#24. Bacon-Wrapped Stuffed Pork Tenderloin By Ruled Me
#25. Stuffed keto pork tenderloin with mushroom sauce By My Life Cookbook
#26. Pecan Crusted Pork Chops By Maebells
#27. Keto Sticky Balsamic Pork Belly By Sugar-Free Mom
#28. Pork Shoulder and Broccoli with a Kick By Low Carb Quick
#29. Keto Crispy Pork and Noodle Stir Fry By I Breathe I am Hungry
#30. Keto Sheet Pan Bacon Wrapped BBQ Pork Tenderloin By Bobbis Kozy Kitchen