Just like my Paper Plate Shark Craft, this aquatic animal craft is equally interesting and enticing. Summer season is the season to hit the beach and relax for a while. This is the time to let your hair down and your feet soaked in sand.
Well, this is also the time to watch out for small little crabs by the sea-side. I love looking for them early in the morning.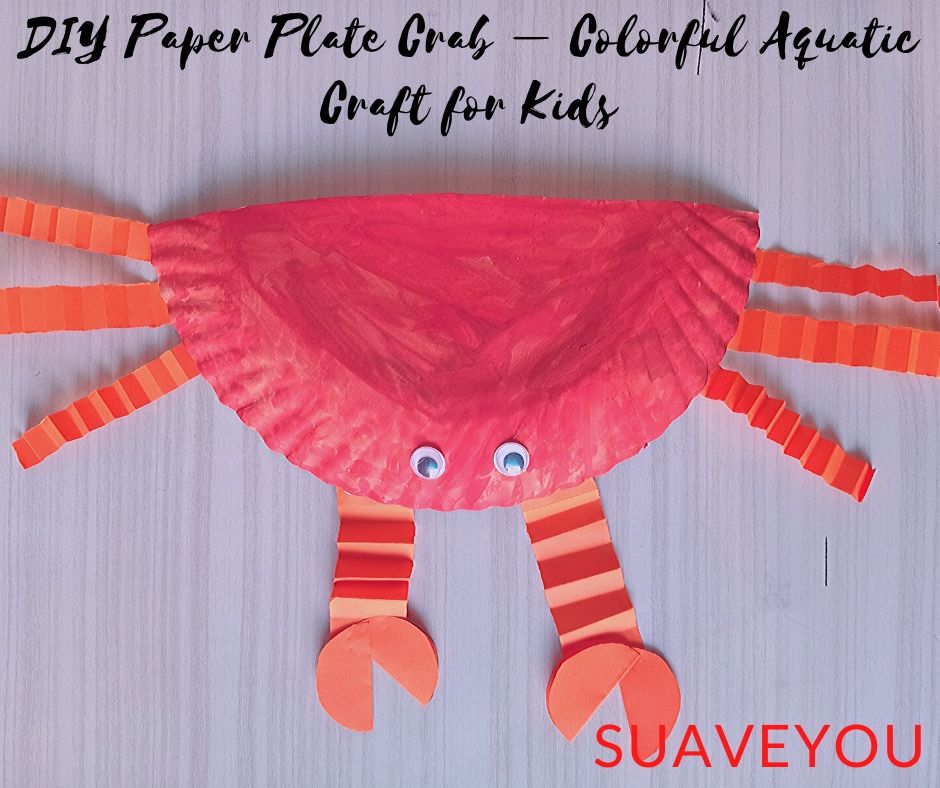 Today, we are going to re-create that with paper Plate.
Supplies needed for DIY Paper Plate Crab
Paper Plate
Orange water color
Orange Cardstock Paper
Googly Eyes
Scissors
How to make DIY Paper Plate Crab
Step 1: Cut your paper plate in half from the center
Step 2: Color it in orange and let it dry for a while.
Step 3: Cut out six thin strips from orange cardstock paper and fold it alternatively so that it looks like fins of the crab.
Step 4: Cut out two more strips from orange cardstock paper and this time they should be a little wider. These will be the claws of the crab.
Step 5: Cut out two four semi-circular discs and stick the top end of two discs to make the claws.
Step 6: Stick the googly eyes and you are done with this craft.