Whose got some empty tealight candles at home? Well if you have some empty tealight candles at home and you are thinking of ways to reuse them then I have the most innovative idea for you. Today I am going to teach you how to make a tealight candle craft for Christmas.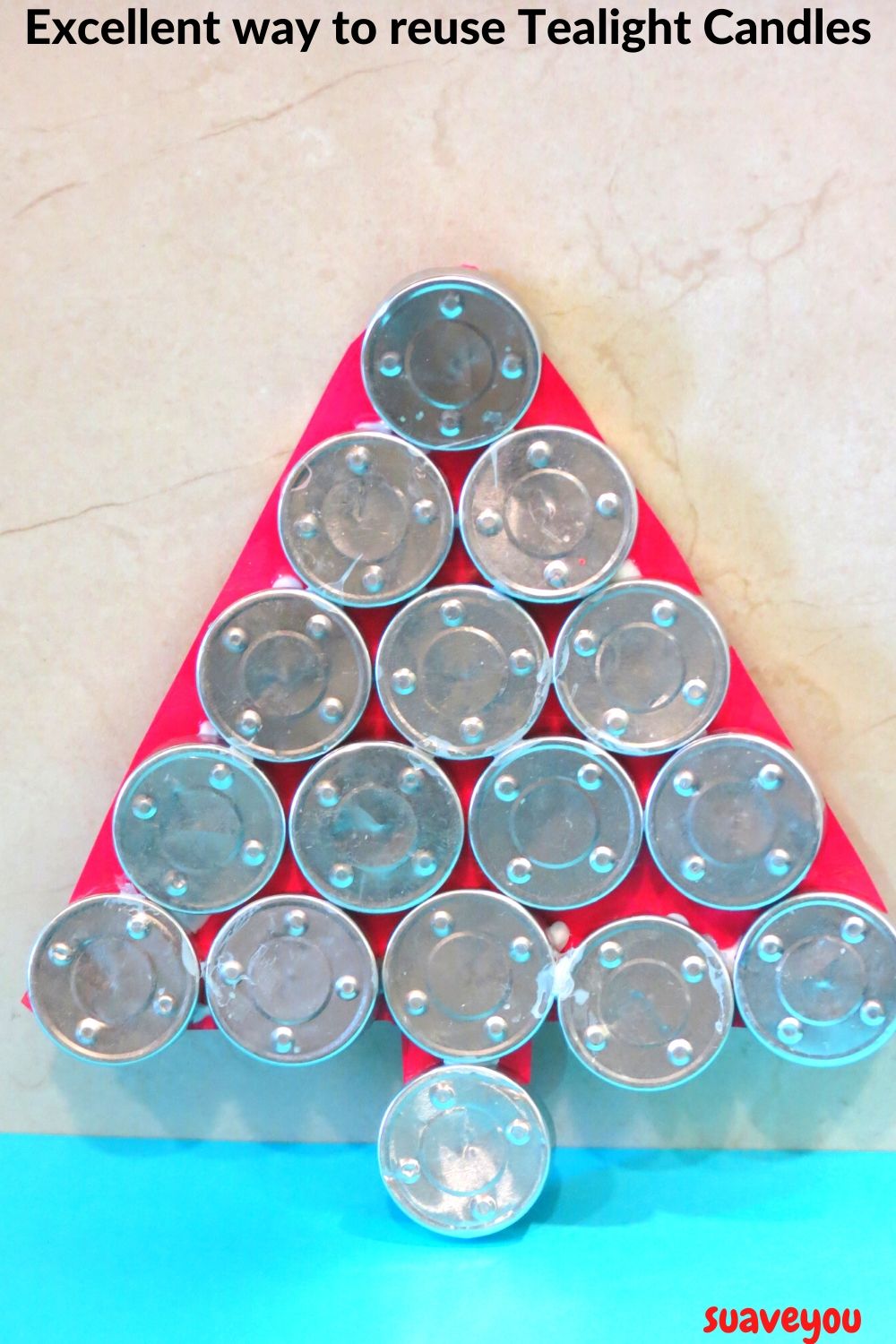 Can you believe that we are actually going to make a Christmas craft with our old empty tealights? Well, yes. That's true my friend. Creativity can make us do many different things. And, one such thing is this empty tealight candle craft.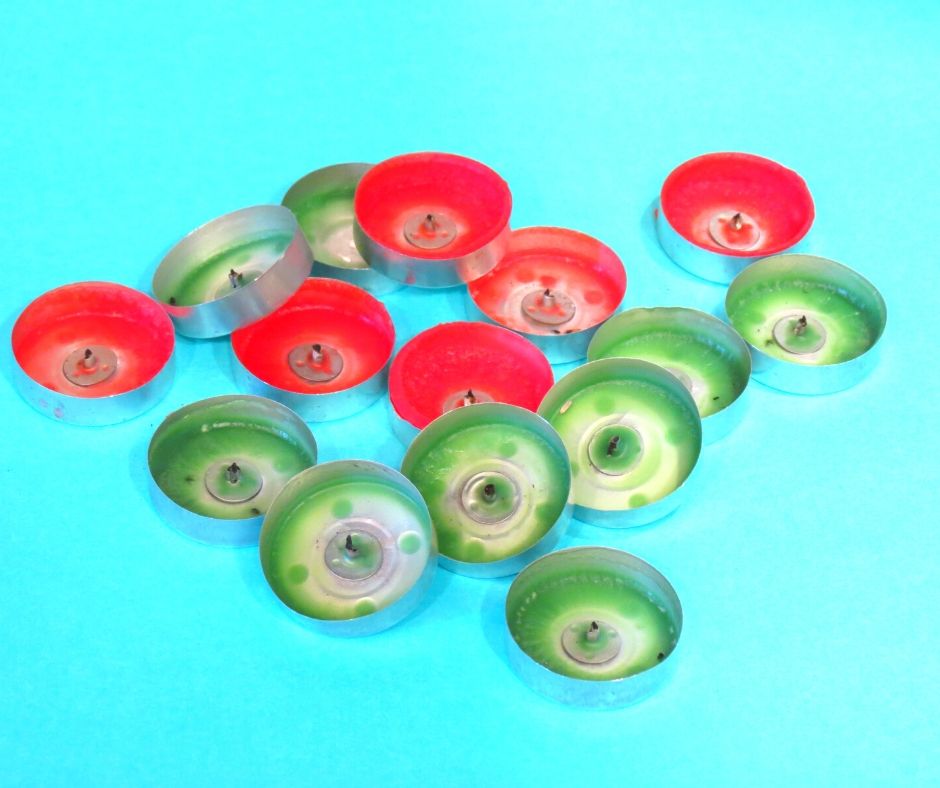 Supplies needed to make an empty tealight candle Christmas tree craft
Tea light candles
Construction Paper
Glue
Scissors
How to make a tealight candles Christmas tree craft
Step 1: Cut out a triangular shape with a construction paper. Use any colored construction paper that you like. I have used red since its more Christmas like.
Step 2: Collect your old tealight candles and arrange them on the construction paper that you've cut out in the form of a Christmas tree.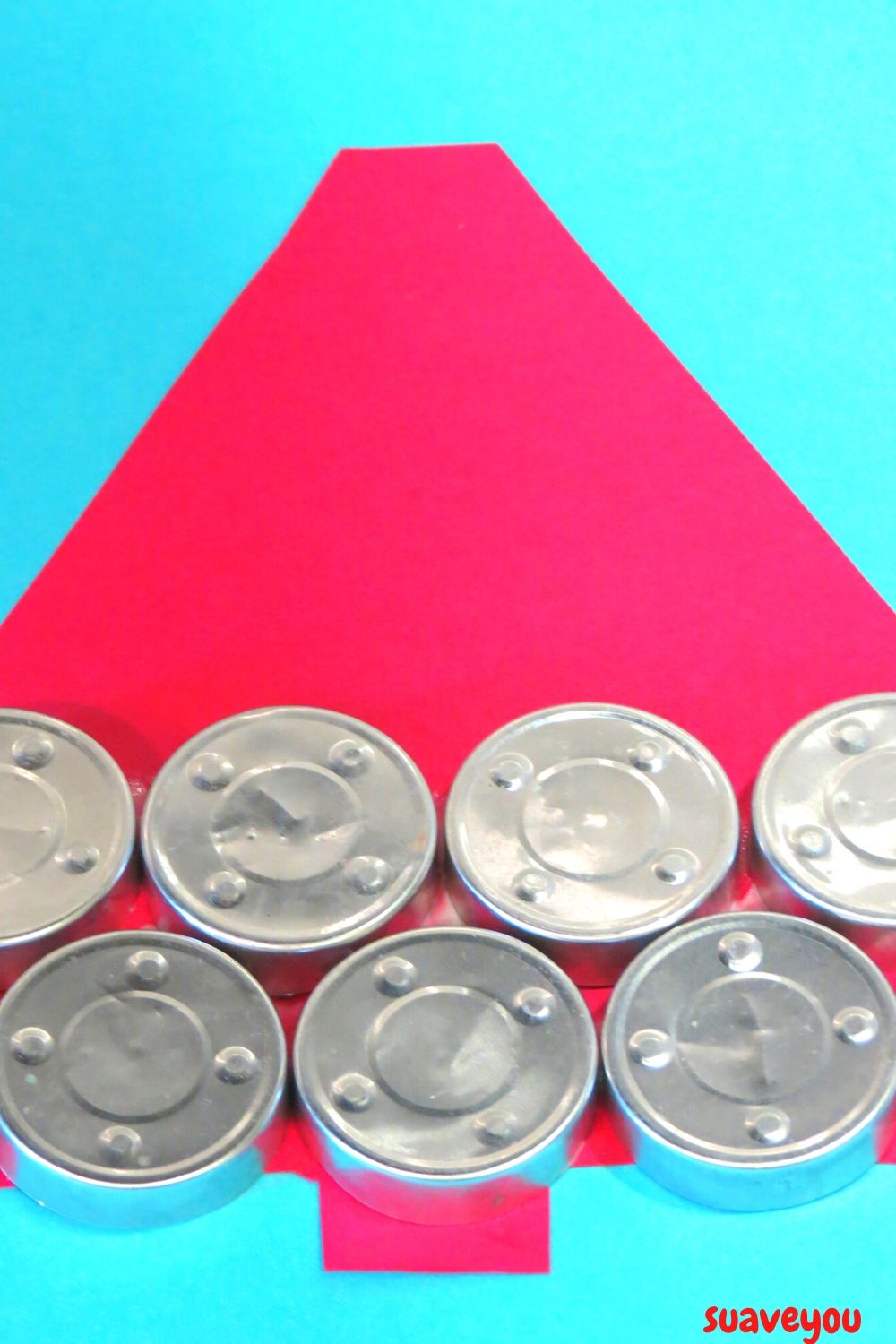 Step 3: Stick those used tealight candles upside down so that the candle part faces the construction paper.
Step 4: Hold your Christmas tree against a wall or any support and you are done.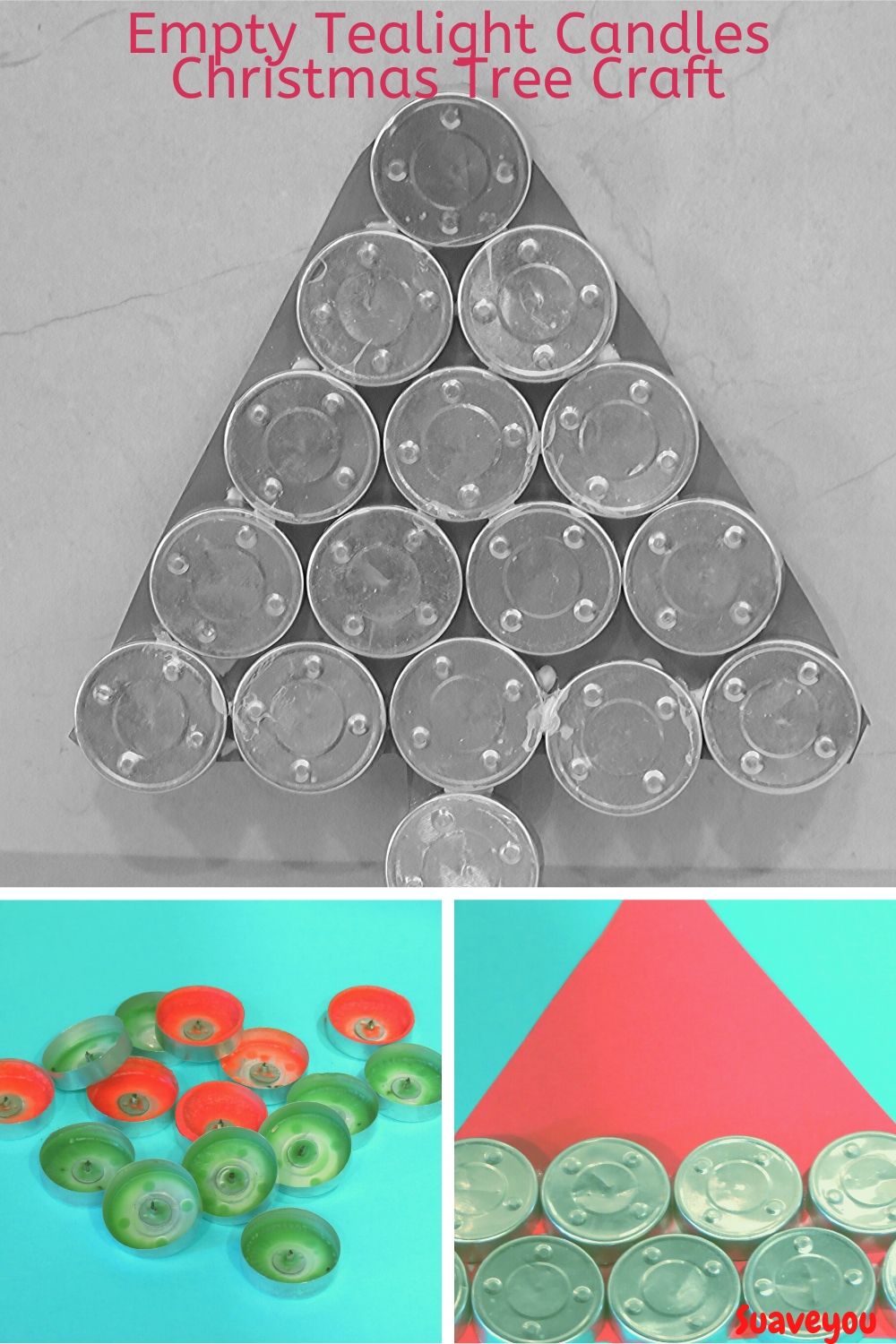 That is how you make a tealight candle craft for Christmas. I am sure you have loved this Christmas craft.