Paper Plate Penguin craft is such an easy and attractive craft for kids that I can assure with complete conviction that people are going to go head over heels for these adorable little penguins. I am sure you are here because you found these cute penguins totally irresistible.
Guess what? You can recreate them all by yourself. And, the best part is that you can take help from your kids too.
So, get ready to get crafty?
Supplies needed for Paper Plate Penguin Craft
Paper Plate
Water Color
Black Sharpie
Yellow Construction paper
Googly Eyes
How to Make Paper Plate Penguin?
Trace out two small penguins with a pencil on a paper plate. You can ask your child to do this step.
Use a scissor to cut out penguins. But do not separate them. Let them stay together.
Use a black sharpie to mark out the body shape or body outline of both penguins.
Use some black water color to paint the heads of both penguins black. Let it dry.
Cut out four feets from a bright yellow construction paper and two small noses as well.
When the black part or the penguin heads have dried out completely, stick googly eyes and nose on both of your penguins.
Stick the penguin feets in place of the feet and let it dry out completely.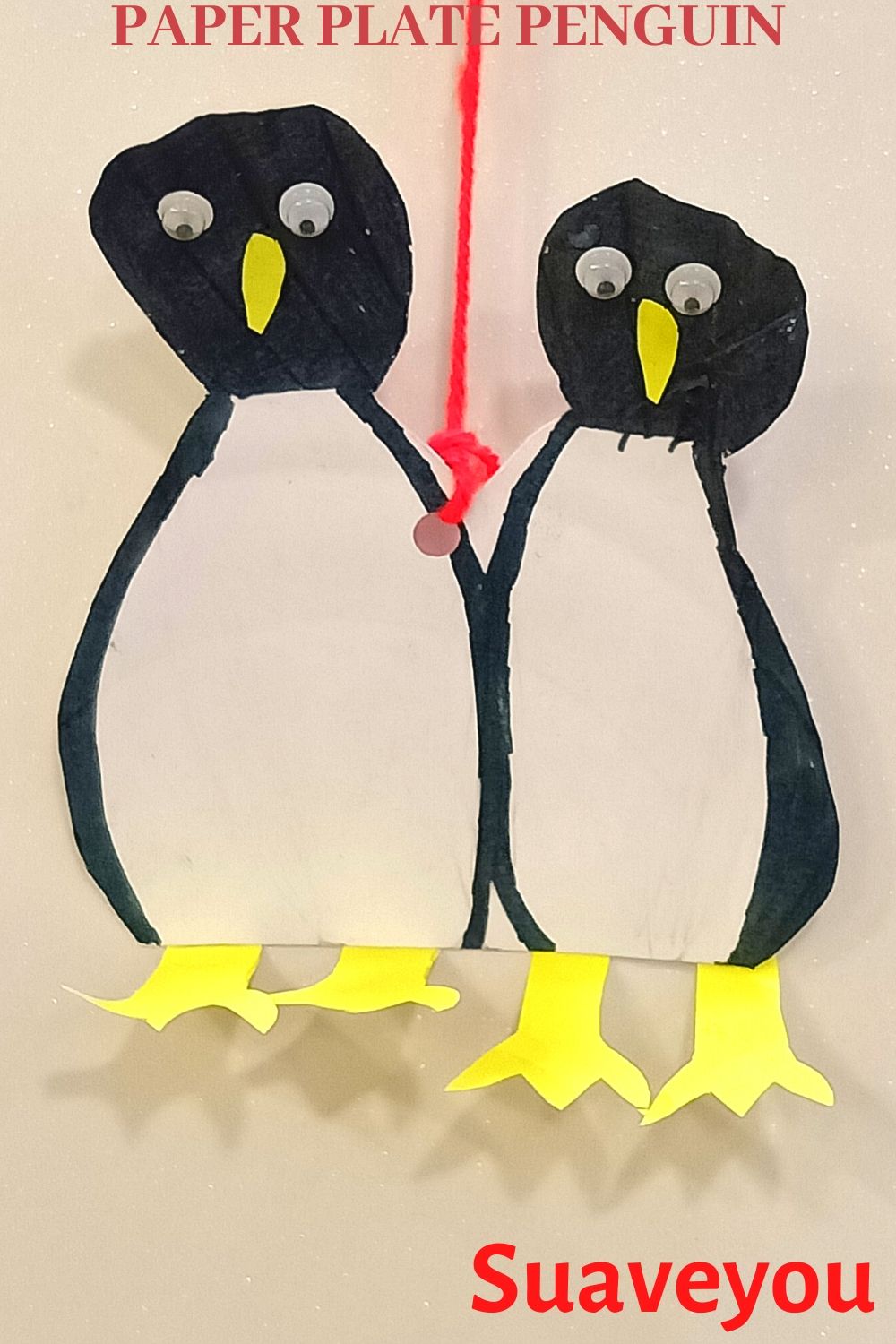 And, your Attractive little Paper Plate Penguin Craft is ready. Wasn't that both fun and interesting? I am sure it was!