Christmas season is not experienced in totality if you don't make some handmade Christmas Ornaments. Making our own Christmas Ornament will never get out of style.
No matter how many years we are into future, but, making a Christmas ornament craft will always be special.
One such excellent craft is this Popsicle stick reindeer ornament craft for Christmas.
Supplies needed for Popsicle Stick Reindeer Ornament Craft
Popsicle sticks (three)
Brown Color
Googly Eyes
Pom Pom (Red)
Red Ribbon
Construction paper
How to Make Popsicle Stick Reindeer Ornament Craft
Step 1: Color three Popsicle sticks in brown and let them dry out.
Step 2: Stick two Popsicle sticks in the form of a "V". Paste a small red Pom Pom in place of the Intersection.
Step 3: Take the last popsicle stick and stick it right at the base of triangle (keep at least 1-inch gap from the end)
Step 4: Stick two googly eyes on the popsicle sticks making a triangle. This will be the reindeer eyes.
Step 5: Cut out a large piece of red ribbon and stick both ends on the base head of the reindeer.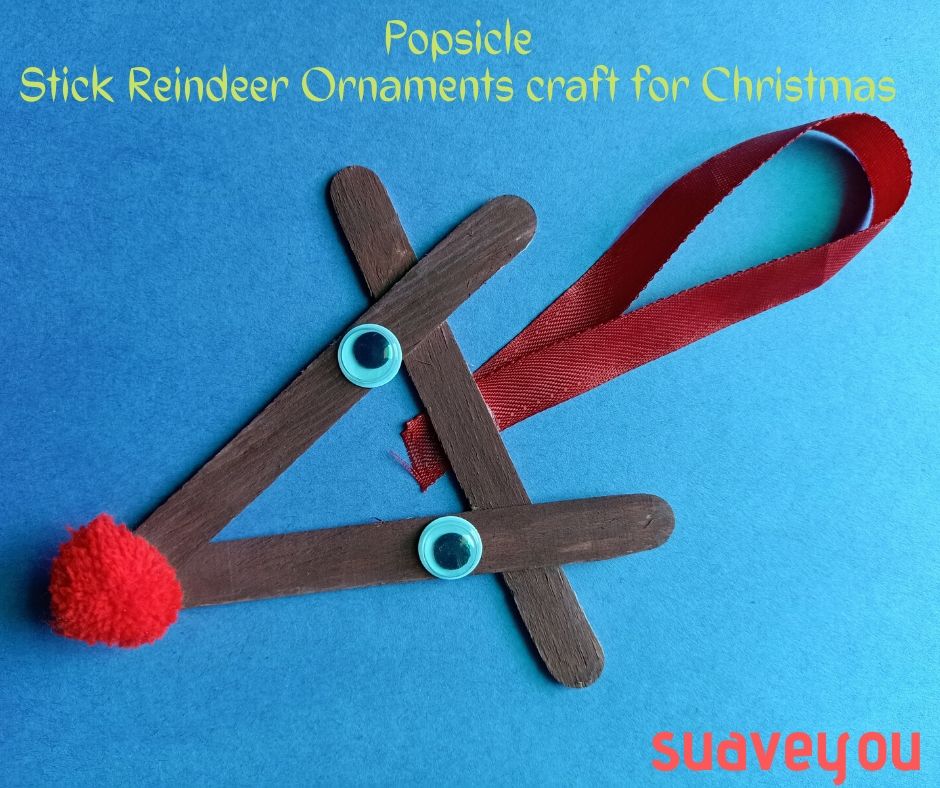 So, this was how you can make Reindeer Ornament with Popsicle stick. Now, your Christmas tree will be more adorable than ever.